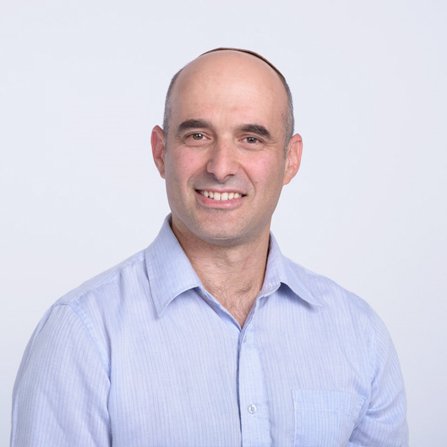 Prof. Malachi Noked
Principal Investigator
Prof. Noked conducted his Ph.D. studies as an Eshkol scholar under the supervision of Prof. Doron Aurbach at Bar-Ilan University, studying advanced carbon materials for water treatment and supercapacitors, for his studies Dr. Noked accepted the Excellent Graduate Student award of the Israel chemical society (ICS).   
After graduating, Dr. Noked was chosen as a Fulbright Ilan-Ramon fellow and conducted his postdoctoral research at the NEES-energy frontier research center, leaded by the University of Maryland.
Utilizing state of art nano-fabrication techniques for electrode materials and surface modification in diverse electrochemical systems, Dr. Noked published 30 papers and submitted multiple patent disclosures in the field of applied electrochemistry and material sciences. 
Prof. Noked won the Climate Solutions Prize Award granted for the development of sodium ion batteries to create fuel cells as an environmentally friendly energy-storage system in 2022.
The Climate Solutions Prize is a joint initiative of JNF-Canada, together with KKL-JNF and Start-Up Nation Central, as a long-term effort to advance Israeli researchers and entrepreneurs. 
Prof. Noked received "Guy Sella Research Prize in Energy in 2023 ", part of the Guy Sella Memorial Project, supported by SolarEdge Technologies Ltd.